Mechanical Equipment Installation Experts
Aden Industrial provides expert millwright services in Edmonton, British Columbia, Saskatchewan, Manitoba and across Alberta. Our team of skilled millwrights can install, maintain and repair stationary industrial machinery and mechanical equipment. Aden Industrial has experience in several industries, including oil and gas, mining, pulp and paper, and food and agriculture. Contact our team today for the best Industrial Millwright Services in Alberta and across Western Canada
Quality Millwright Services in Alberta, British Columbia, Saskatchewan, & Manitoba
Our Millwright Services Include:
Equipment installation and alignments
Preventive and operational maintenance using vibration analysis
Blower maintenance and repair
Fan maintenance and Repair
Gearbox repair and maintenance
Welding and Light Fabrication
Pipeline repair
Conveyor belt repair and maintenance
Conveyor belt installation
Base plate levelling
Bearing replacement
hydraulic lift installation
We are ready to get to work, whether it's installing, levelling, or aligning large stationary compressors, rotary lifts, conveyor belts, gas turbines, or any other large equipment. Contact us today for the best British Columbia, Saskatchewan, Manitoba, and Alberta millwright services.
We ensure you get A long life from your equipment.
Industrial Millwright Services Alberta
Our highly experienced millwrights can perform preventive and operational maintenance using vibration analysis. Adens Industrial Millwright Services also includes troubleshooting pneumatic and hydraulic systems, and our team can replace or repair broken parts when needed. In addition, Aden ensures that all equipment has been properly aligned and tested to provide all necessary adjustments on site.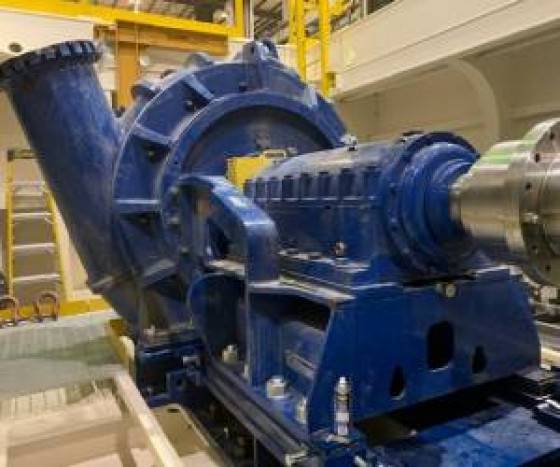 Keep Your Equipment Producing Beneficial Results.
Equipment Installation And Alignments
Aden Industrial has installed, commissioned and aligned equipment in several industries across western Canada. We provide quality service from initial setup to maintenance on various equipment, including pumps, blowers, gearboxes, and more. We have many years of experience working with industrial machinery and mechanical equipment. Our team can assist with anything from base elevations to maintenance removals and installations. Alignments are one area Aden takes extra care and attention, utilizing our Pruftechnik (recently acquired by Fluke reliability) Rotalign Ultra Is system. Our Millwrights can handle multiple equipment trains and belt/sheave alignments to best industry practice. We want to keep your equipment running smoothly, and alignment plays a vital role in this. A suitable alignment will lower your vibration and keep your equipment producing beneficial results.
from belts and buckets to chains and paddles
Conveyor Belt Installation and Repair
We have been there for several conveyor belt installations, from belts and buckles to chains and paddles. Our expert millwrights can get to you and help get your conveyor belt running again.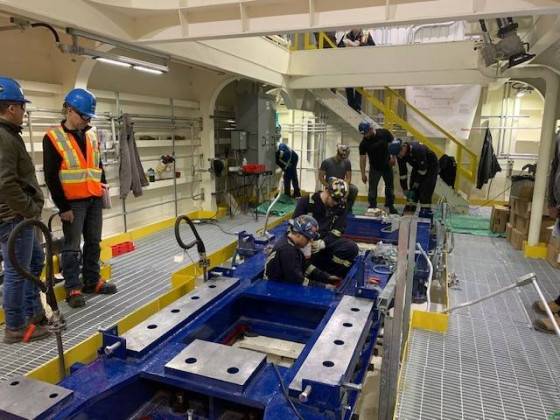 Blower Maintenance And Repair
If you have a fleet or just one, Aden Industrial has the support you need. Let's talk and if needed we can organize a "loaner" program to keep you running. Aden can assist with field removal and installations to minimize downtime. If your blower maintenance and repair program is struggling, let us help. Our team of skilled millwrights can handle all sizes and makes. Aden can provide quality service and quick turnaround; Our blower repair techs will ensure we keep you rotating. We can provide quality service and quick turnaround; Our blower repair techs will ensure we keep you rotating.
from Maintenance programs to repairs, Aden has you covered
Gearbox Repair and maintenance
Gearbox Repair and maintenance is a vital key in your equipment productivity; from Maintenance programs to repairs, Aden has you covered. Aden can ensure we meet factory requirements for your repair and maintenance needs with industry knowledge of many manufacturers and styles.
Our professional contacts have enabled us to find or make replacement gears and components when required. In addition, Aden ensures proper operation by utilizing our testbed and vibration monitoring to give baseline no-load readings.
If your gearbox maintenance and repair needs need some support, call Aden to help set up a maintenance program tailored to your requirements.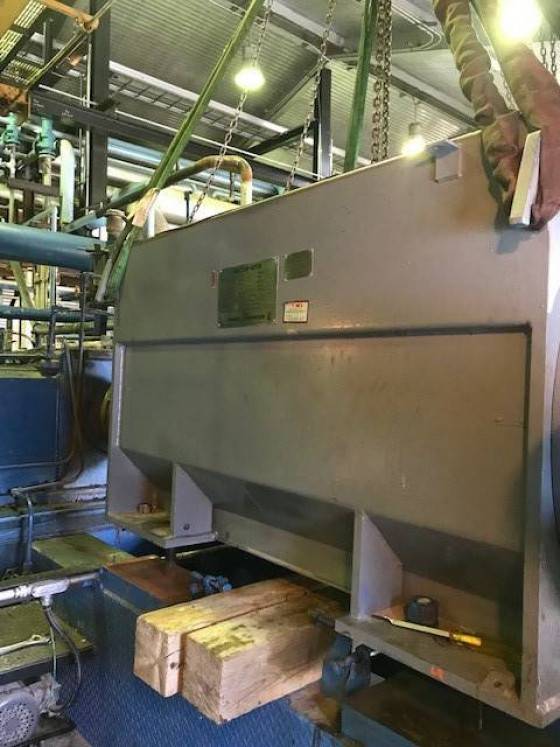 Fan Maintenance and Repair
Fan maintenance and upkeep are critical to ensuring less downtime. Vibration Analysis and a Preventive maintenance program can help you ensure optimized run time. Maintenance and repair can be as simple as a vibration check to as much as removal and repair, whether it is a bearing replacement or possibly a crack repair from our light fabrication division. Aden can help with your maintenance and repair needs.
Our field service team can handle your maintenance and repair needs, from field balancing in situ to removal and replacements. Our trained and experienced crew knows your equipment goals and does their best to ensure they are met. From removals and maintenance to commissioning and installs, we are there for each step. Thus, ensuring your equipment is operating at its best.
Aden offers highly professional Industrial Millwright Services and has the experience to handle your fan maintenance and repair needs, no matter the size or location.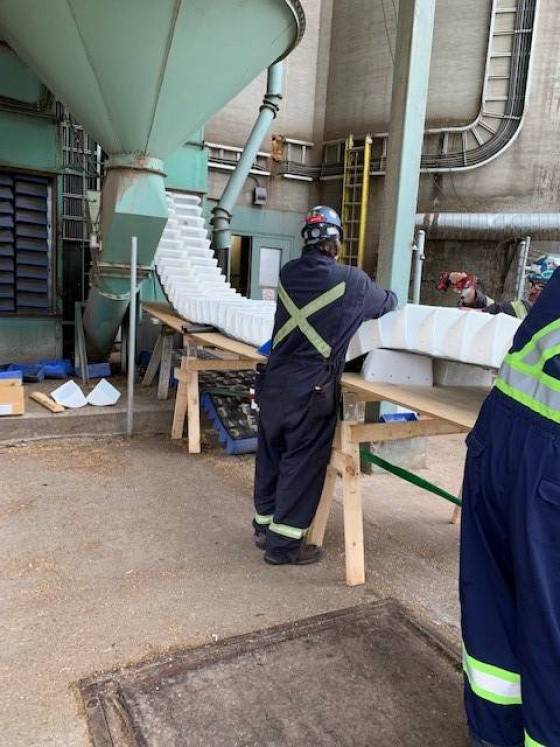 Stop the Cycle of Reactive Breakdown Maintenance
Preventive And Operational Maintenance Using Vibration Analysis
Emergency repairs and outages are costly and usually come at the worst times. Aden Industrial offers preventative and operational maintenance programs utilizing vibration analysis. We have set up and maintained programs for our clients to capture concerns before they become issues. Thus, enabling planned downtime outages that suit your production needs.
Preventative maintenance programs are only helpful when trying to stop the cycle of reactive breakdown maintenance. Aden is here to do our best to capture these concerns before the breakdown. In addition, we have knowledgeable trades people to inform you of the problems we see to help you stay ahead of the breakdown before it becomes an issue.
We take a list of your equipment and each item's criticality and usage to create vibration data collection routes and timing for data collection. We then analyze the data and report back our findings.
Welding and light fabrication
Welding and light fabrication is just another service Aden offers to our valued clients. Whatever your light fabrication or welding needs, talk to us and see how we can assist you.
From machine guards, equipment bases, or one-off builds just for you. We have the qualified ticketed crews you need. No job is too big or too small. So let us help design and build that idea you have and make it a reality.
Ensure Your Equipment's Health
Base plate levelling
Base plate levelling is an essential step in commissioning and set up. It is rarely addressed after that. Aden is there for you no matter when you require it. We utilize the Pruftechnik Levalign system along with traditional methods to ensure we meet industry requirements. The levelling system allows us to generate graphical reports for your records and information.
With anything in our industry, each role plays a factor in fitment and function. Base plate levelling is one of the beginning building blocks to ensure your equipment's health.
We can provide periodic base plate levelling checks to see if your base has warped over time or possibly delaminated or loosened on the anchor bolts. So why not call Aden and see how we can help with your base plate levelling? From elevations to grouting, we have been there for our clients.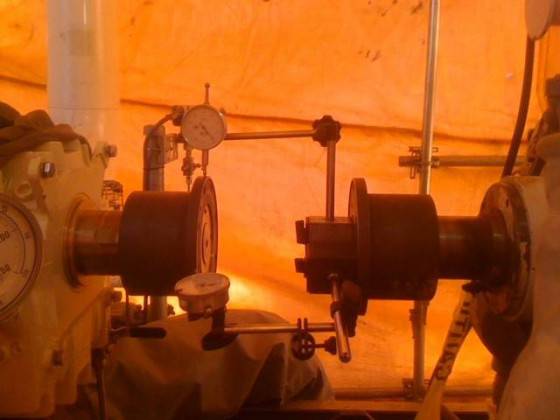 Bearing replacement can sometimes be done in the field when required, or Aden can come to you and remove the equipment and bring it to our shop for bearing replacements in a clean environment. In addition, we can often bench test the equipment after the bearing replacement to ensure your equipment is in smooth operating parameters.
From small bore to large bore equipment, we can source and replace almost any bearing. In addition, Aden can be there 24/7 to ensure minimal downtime for your equipment replacement needs by working closely with our clients to meet their requirements and time restraints.
When required after bearing replacements, Aden can provide baseline vibration analysis testing as part of your bearing replacement procedure to ensure the health of your equipment after the replacement. We also offer preventative maintenance programs to assist your needs.
Contact us today for British Columbia, Saskatchewan, Manitoba , Alberta and Edmonton Millwright Services.
Industrial Millwright Services Alberta